I always love reading the peek at my week posts over at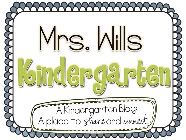 so I just had to share my own. This is actually the first week this school year that I've been able to really sit down and type everything out. So far, I had just been going off a list of things I wanted to accomplish/read/investigate and making sure I did as much as I could. I'm sure that's not the most effective way to teach, but it's all I could seem to manage. Next week, we begin our parent observations so I really needed to get organized! Parents will come in and observe our class for the entire class period and then we will have a 15 minute conference – yikes! This is going to be a long couple of months.
Well, anyway, here's my plans for next week. (Keep in mind, I have an AM group and a PM group. Each class is 2.5 hours long.)
Peek and My Week 10_10
Okay, enough posting from me for one weekend!